Tiny Loft
---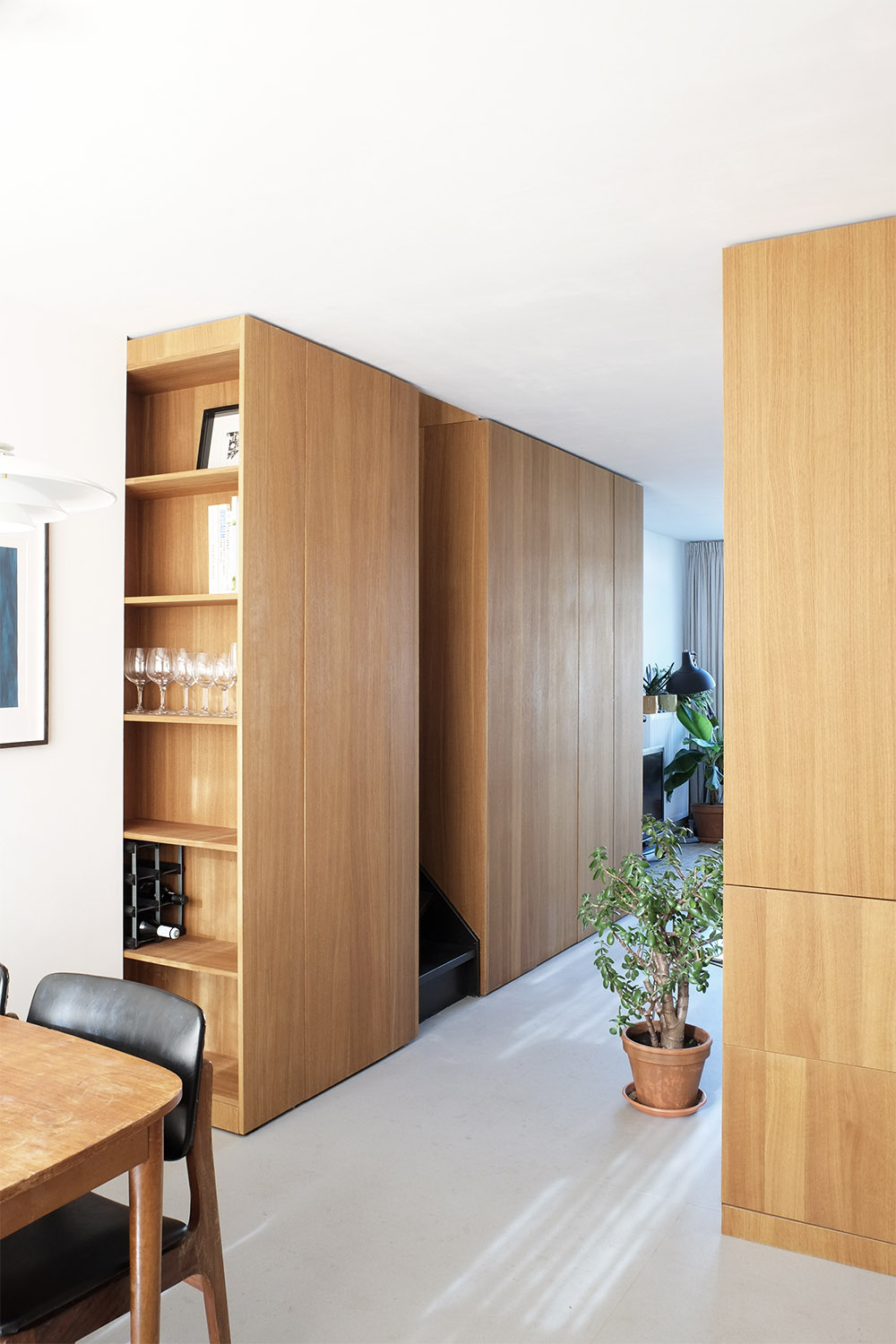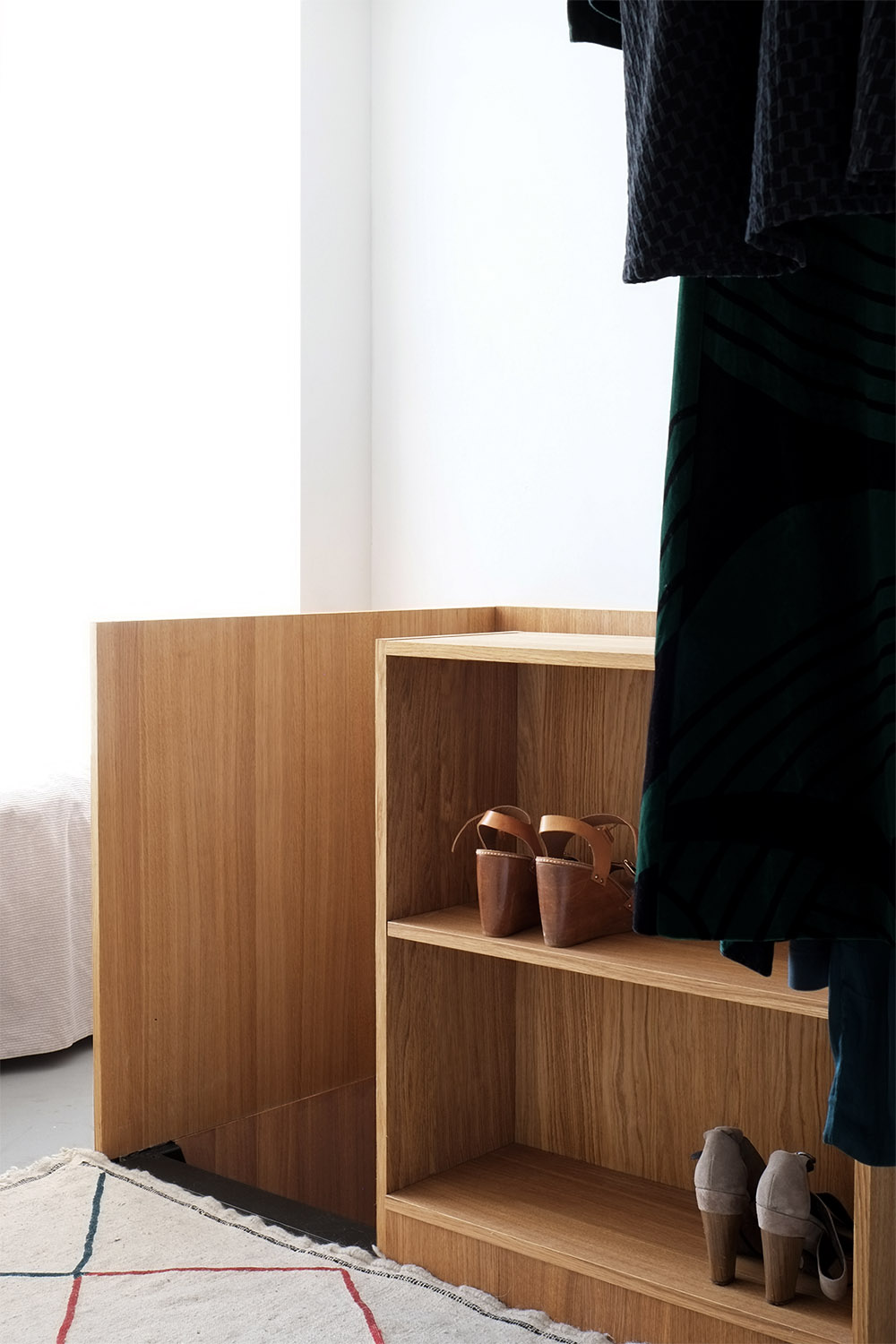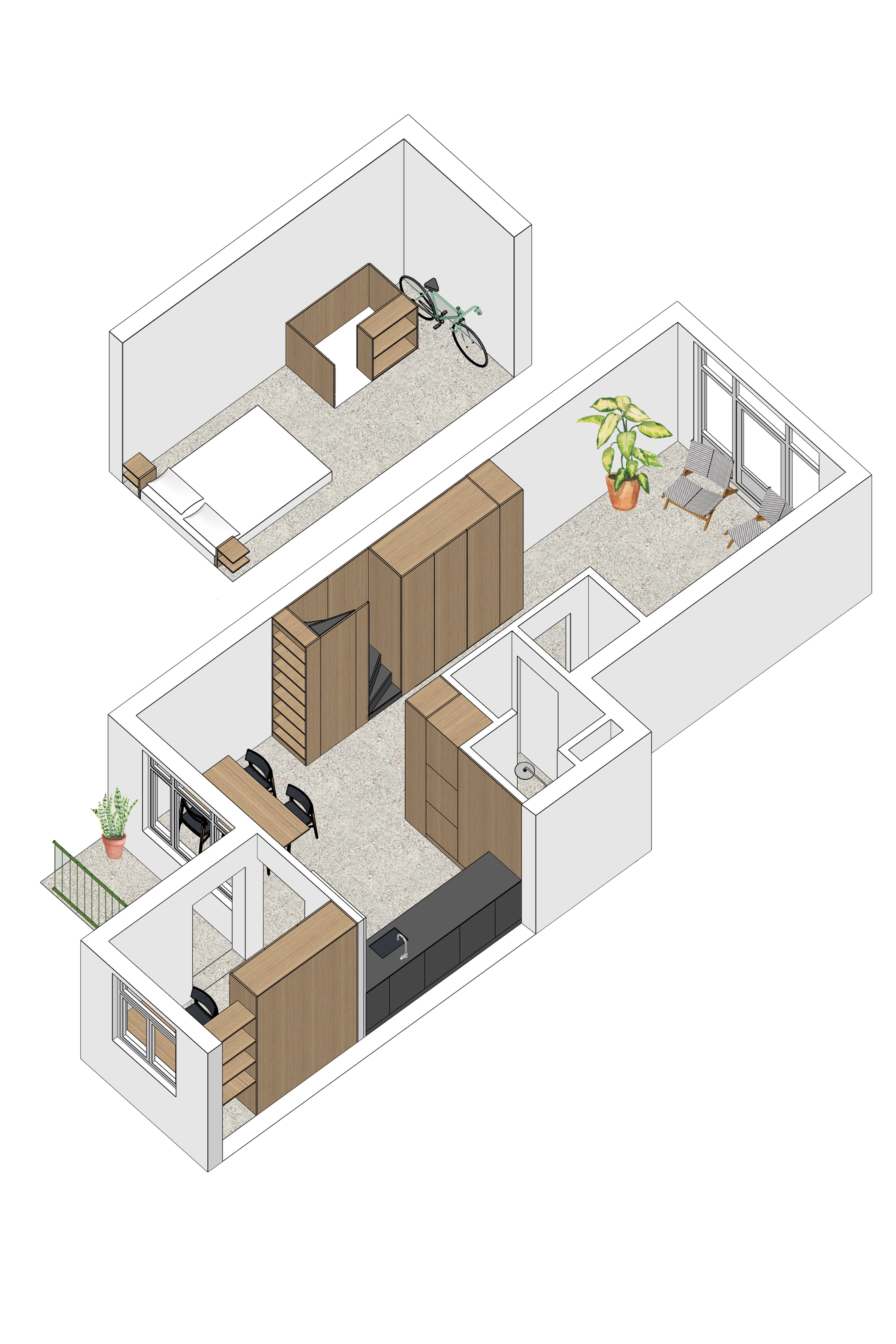 Location: Amsterdam, The Netherlands
Type: apartment
Completion: 2020
Client: private
Contractor: Swane CC
Gross Floor Area: 50 m²


Multiple space-saving solutions combined with a light and warm material palette define the spaciousness of this tiny Amsterdam loft. With the use of 1:1 mockups it was investigated how small footprint living can still feel spacious.

By keeping the floorpan as open as possible, integrate smart storage areas, and emphasize on views and daylight we succeed to create a royal spacious feeling on only 50 square meter. To create extra living space the attic has been added to the apartment; storage space that had to be returned to the lower floor.
The lower floor consists of one continuous space that houses the living room, kitchen and study. Storey-high interior elements have been placed here at strategic locations that naturally separate the spaces from each other and serve as the missing storage space. The most eye-catching element is the central wall between the living room and kitchen, where on 2.5 m2 there is a wardrobe, stairs, storage room, kitchen cupboard and bookcase. In the wall between kitchen and bathroom, the shower and kitchen cabinets interlock to make smart use of every square meter. The color and material concept enhances the spaciousness of this apartment. Quite white and gray background colors have been chosen for the walls and floor. The interior elements here stand out in terms of color and materialization and thus define the spaces. This combination provides a fresh and spacious character to the home.